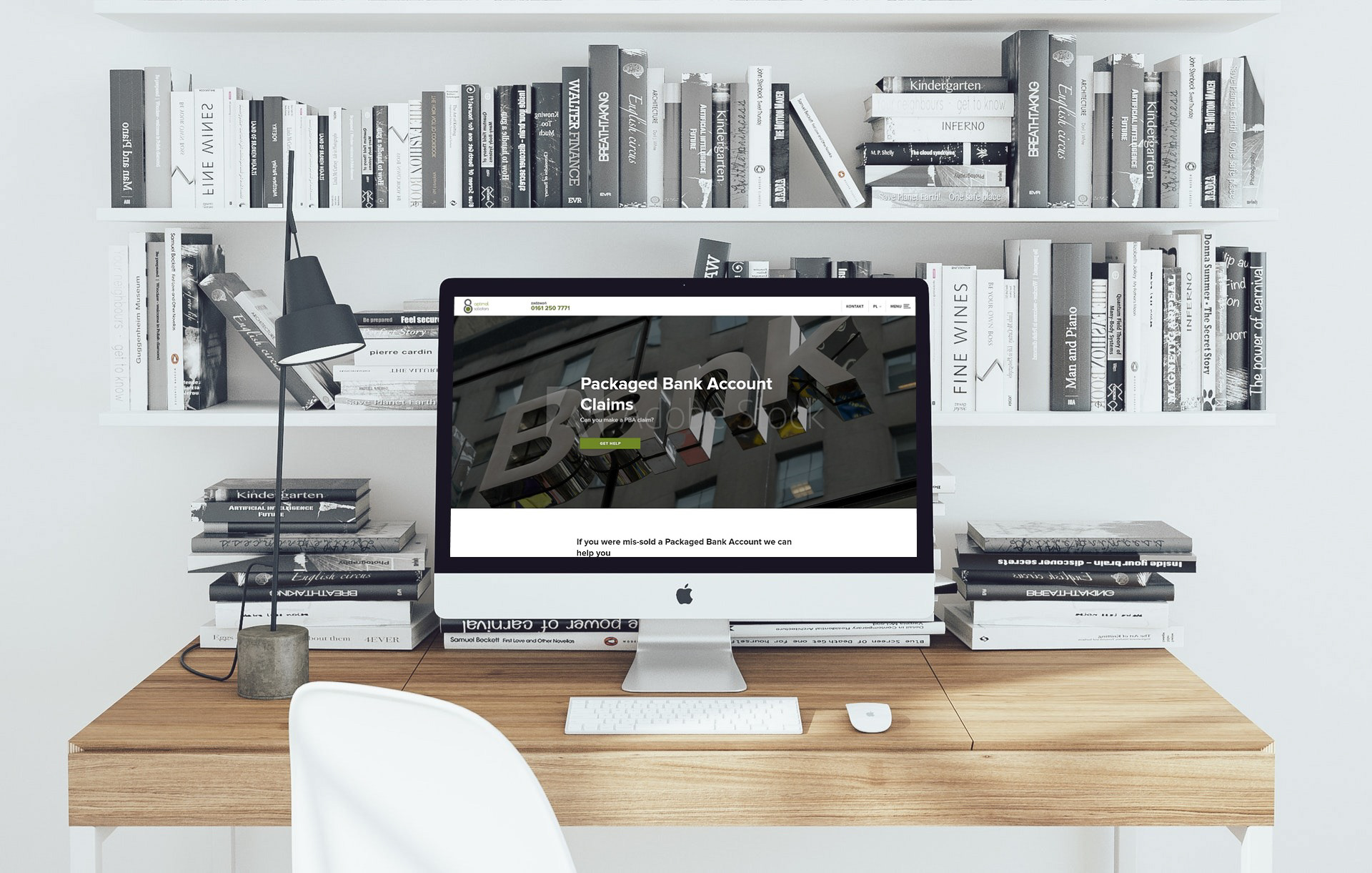 Optimal Solicitors was established 8 years ago to help people involved in accidents to deal with their health and legal costs. Today, this law firm is employing over 40 people and providing services from legal cases to criminal law cases. They operate in seven languages and deal with hundreds of cases each year from their Manchester office.​​​​​​​
I have joined the group of professionals from Optimal Strategies company as a UX and web designer. My role was to provide strategy and solutions for the company transformation. To deliver the best result I was cooperating closely with company's marketing department, developers and copywriters.​​​​​​​
Optimal Solicitors had a massive client database from various social groups and languages. That helped us to create a number of personas to start with. To make sure we do not turn away from them but also to open to new customers I started with the road map of the user journey.

I established the path they will take coming onto the website from few sources: google search, facebook ads, recommendation and offline marketing campaigns.

Our aim was to keep them as long as possible on the website to have a chance deliver valuable information. Therefore the path was designed the way to give them an option of jumping from place to place without even opening the menu.

We have decided to build dedicated pages for each of case type to help the user to understand the service they will get.

We decided to start a company blog with legal advice directed to immigration communities. That would establish company's position on the market as a specialist.

I have created initial design prototype using UXPin software and after user tests, I switched to Photoshop to deliver a full-colour mockup. Then we used InVision app to test the design and eliminate any flaws, bottleneck elements.
Optimal Claim for many years was known as a reliable company dealing with post motor accidents claims. In 2015 they have been awarded the solicitor's badge and wanted to expand their services and the range.
Their aspiration was to extend the recognised brand of a professional service provider into a new area of expertise and to attract more customers.

Due to the nature of the industry, they operate in the range of personas vary. My role was to deliver a design which would suit many social groups, from poor English spoken immigration communities, through thoroughly established foreign professionals, up to the British working class.

Our challenge was to establish Optimal Solicitors on the highly competitive market of solicitor companies in the UK. We hoped that in-house solicitors and new services will create this deeper relationship with customers.
The website is still under construction. Developers are working on finishing coding and they should start publishing it shortly.​​​​​​​