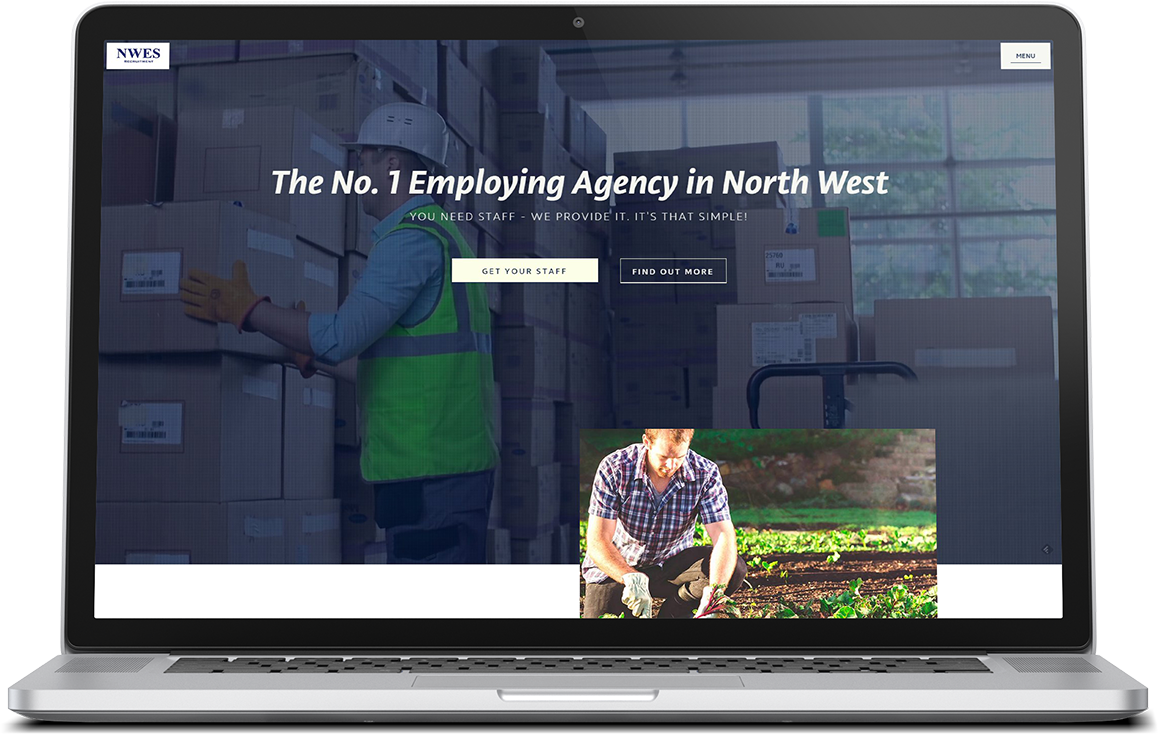 NWES Recruitment is a market leader in the recruitment industry within Lancashire and South Ribble area, serving over 100 companies each year and providing temporary and permanent work for almost 700 workers per annum. The company was established over 30 years ago.
NWES has never had a website. The company operated on the long-term relations with customers, word of mouth, and active marketing.

But finally, in late 2014 they called me with a request to design a modern and straightforward to navigate website. Their aim was to build the online presence and catch the attention of local businesses requiring temp staff and provide their services to them.

Despite the fact, it is an employment agency they did not want to incorporate any job board, or job search engine, as they operate on the ad-hoc basis.
The main aim of the website was to attract potential new clients - companies from industrial sector seeking a seasonal, or temporary staff. But at the same time, I had to consider potential people looking for a job who would like to contact NWES regarding any position.

Since it was a first website for the company, there was no existing content, not online brand awareness. All contacts done so far was mainly through phone or email.

My role was to create this first image of the NWES as a specialist within the field.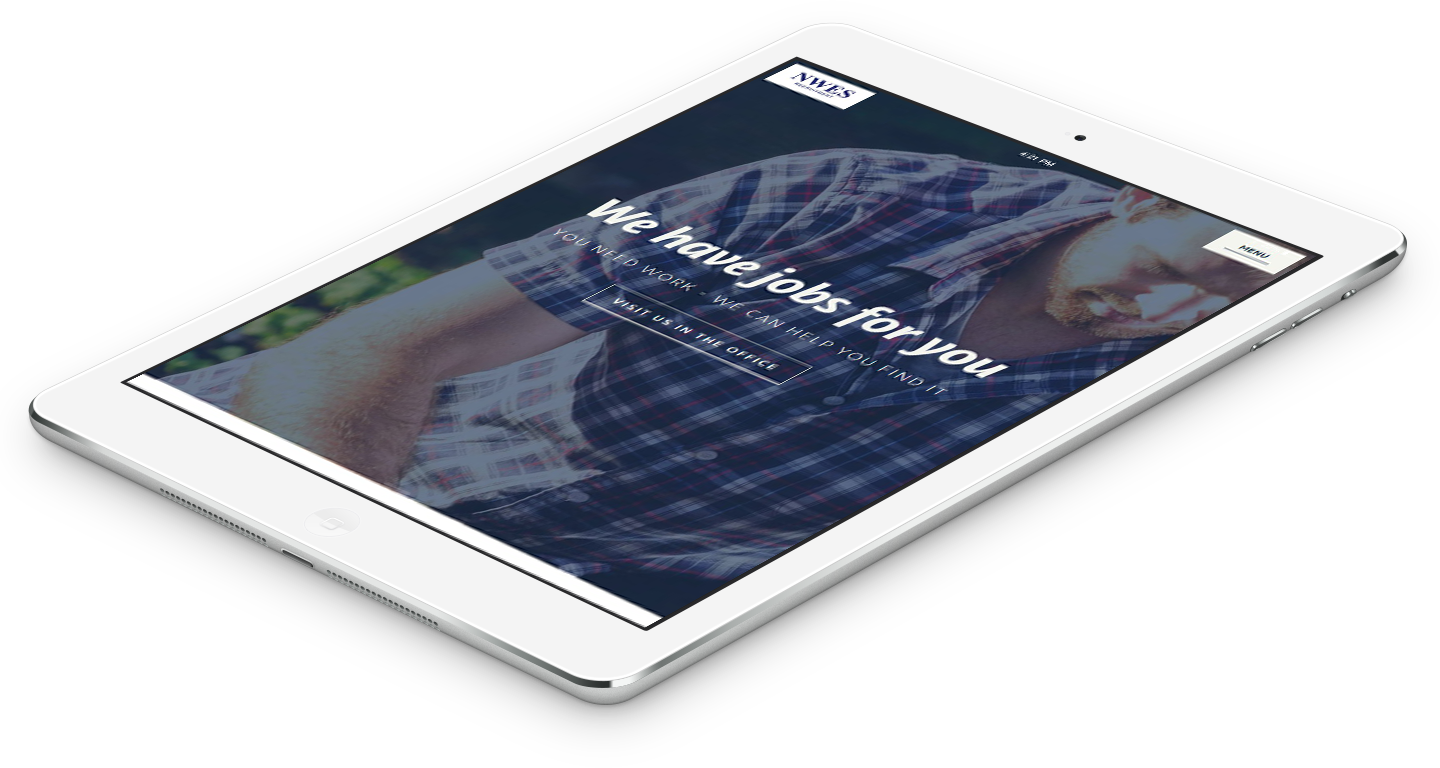 I was working on this project in cooperation with the client only. The website was built in adobe muse allowing me to control the design side entirely, and the code was created in the back by the application. I have chosen this due to two reasons: the client did not require any content management system, and since it was their first website I suggested to create an entirely original website, not based on any template.

The initial research and analyses helped me to recognise their clients and their needs. The detailed interview with stakeholders reviewed the on-boarding process, and I decided to step ahead of the customer expectations.

That made the idea of creating the intro video for the header. Thanks to that any agency's client would quickly recognise what sector NWES work within. The video was made by myself, due to my former experience within the film production industry.

It was important to explain to business owners what kind of service NWES provides to them. Hence two possible funnels were designed to fulfil these expectations.

The third pipeline was designed for potential employees looking for a temp agency. I created a floating banner on the homepage directing prospect employees into designated area for them. Thanks to that both companies looking for staff, and potential employees can find quickly relevant information for them.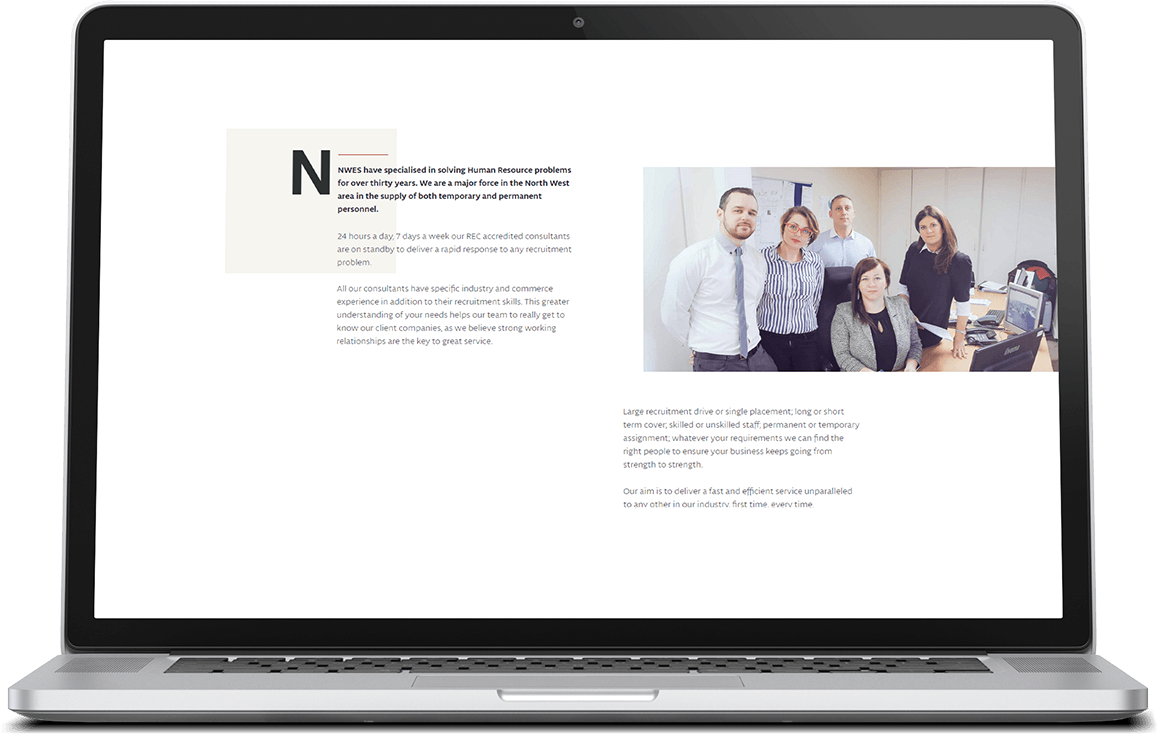 The website has been designed to work on all desktop and mobile devices.
I have created a Google Business account for NWES and placed the company on Google maps.
We have approached Effective Designs because we needed a website for our business. Peter helped us to establish our voice, tone, and presence online. The result was far better than expected. One thing I liked was his approach to solving all our problems in one go: mobile website, video on the homepage, design all graphics and setting up google places for us. I would recommend Peter to people who need a business website which is effective.
Joan Ellis
Owner